My Baby Celebrated 70 years on Valentine's Day!
February 16, 2013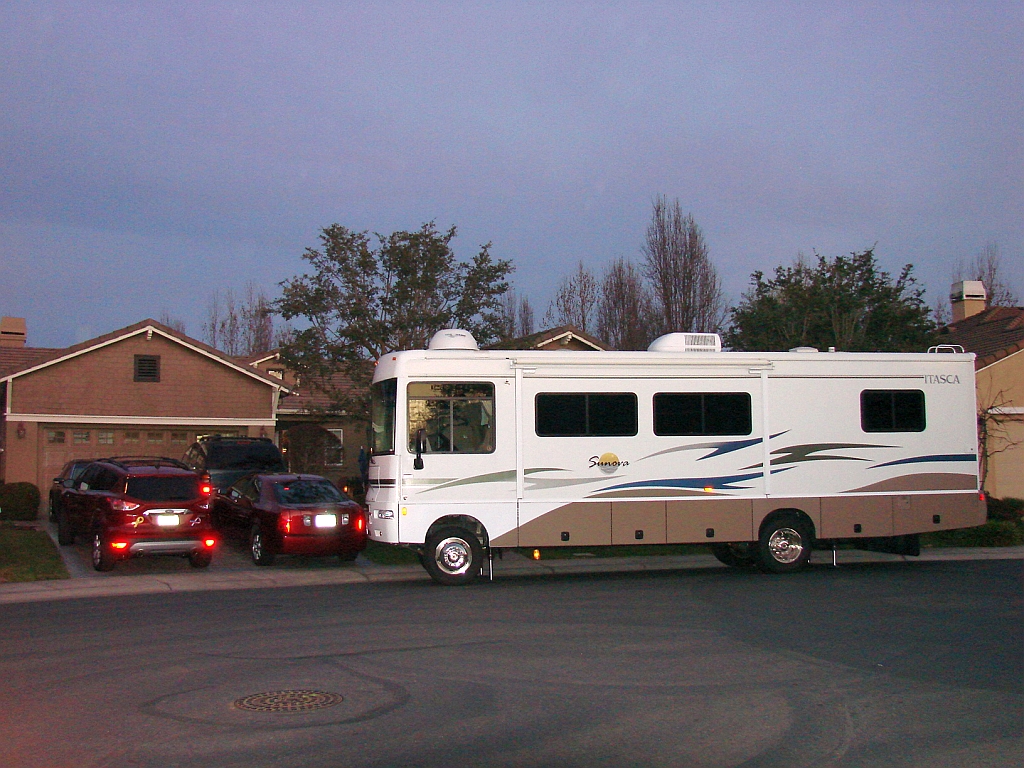 The coach parked out front of Craig's for the night. 15 of us gathered for the celebration.
We celebrated Lavonne's 70th birthday for three days! Some family members brought pizza to our home for lunch on her birthday,Thursday the 14th, Valentine's Day! I took her out to our favorite restaurant (El Rancho Steak House in Stockton) that evening. On Friday our son, Allen, flew in from Denver as did our son, Dean, with his wife, Melissa, and sons Connor and Aidan, from Oceanside, near San Diego.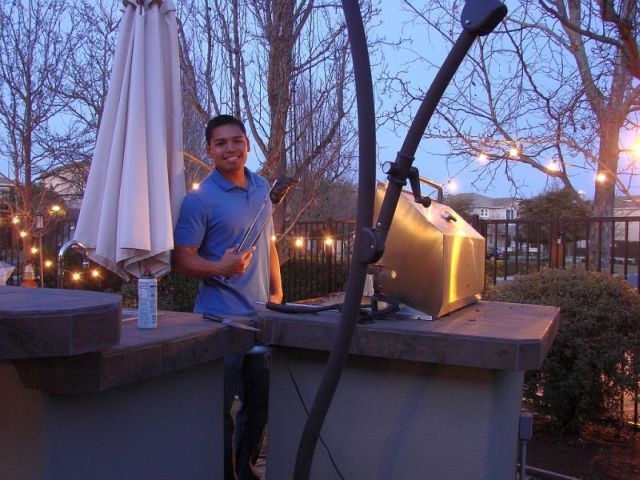 Darren, our master chef, works his magic on Craig's gorgeous patio.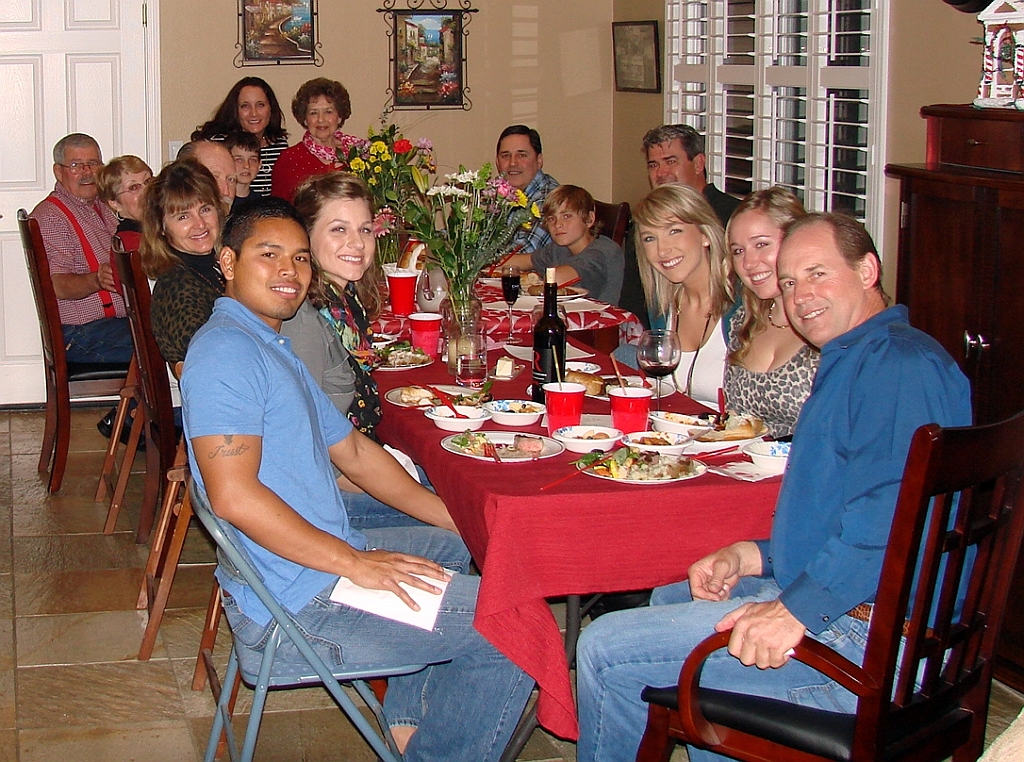 The family feast in celebration of Lavonne's big day.
The big party was scheduled for Saturday evening when everyone could get together. We all met for dinner at Craig's, our son in Stockton. What a celebration we had, and food enough for a small army. Darren, a nephew, was master chef and bar-b-qued steaks and chicken.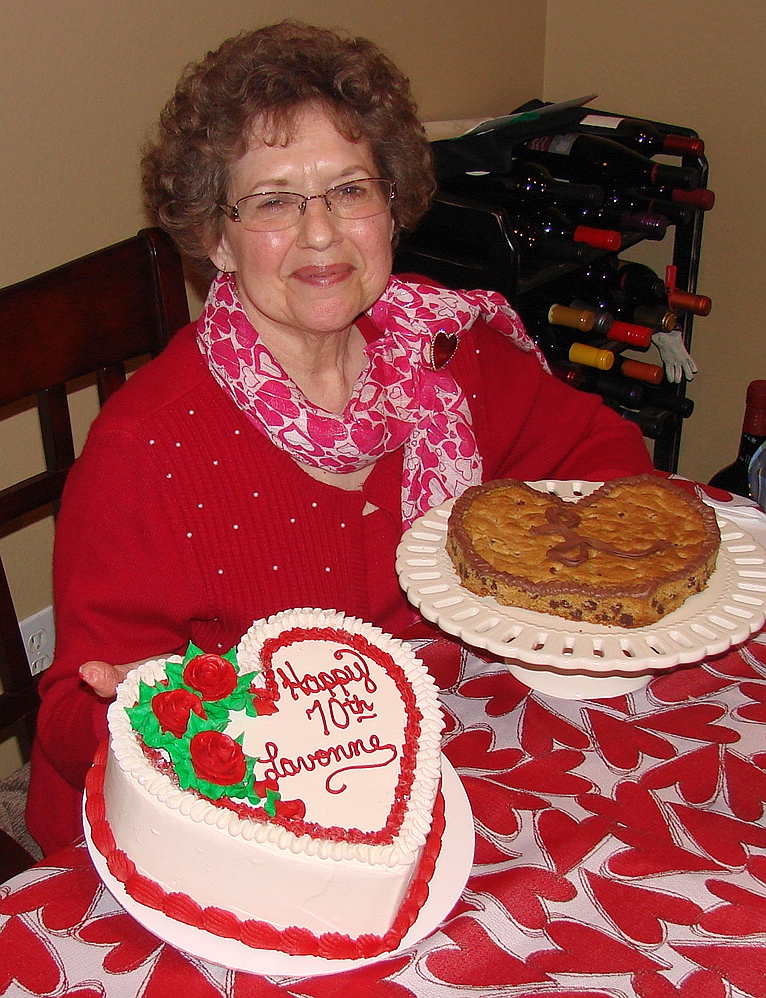 My baby with her birthday cakes. That big brown heart was a big chocolate chip cookie! It was delicious - waaaay better than the professionally done ice cream cake!
This story winds up on the RV site because I drove the coach to Stockton and parked in front of Craig's for the night. Lavonne and I enjoyed the comfort of the coach while being near the family the whole time.

Lavonne, surrounded by our three sons, Craig (L), Dean, and Allen.
It was a grand family gathering and a joyous celebration of my dear Lavonne's 70th birthday.
My lovely Wifey and I. It's going to take awhile to adjust to having a 70 year old wife!
(Dang, I need to miss a meal or two!)