RVing/Fishing Sept/Oct 2012
It's always fun to tow FishWisher the boat to the fishing grounds and spend a few days. All my fishing stories are on my fishing site at www.FishWisher.com. Check out that site for some great fishing adventures.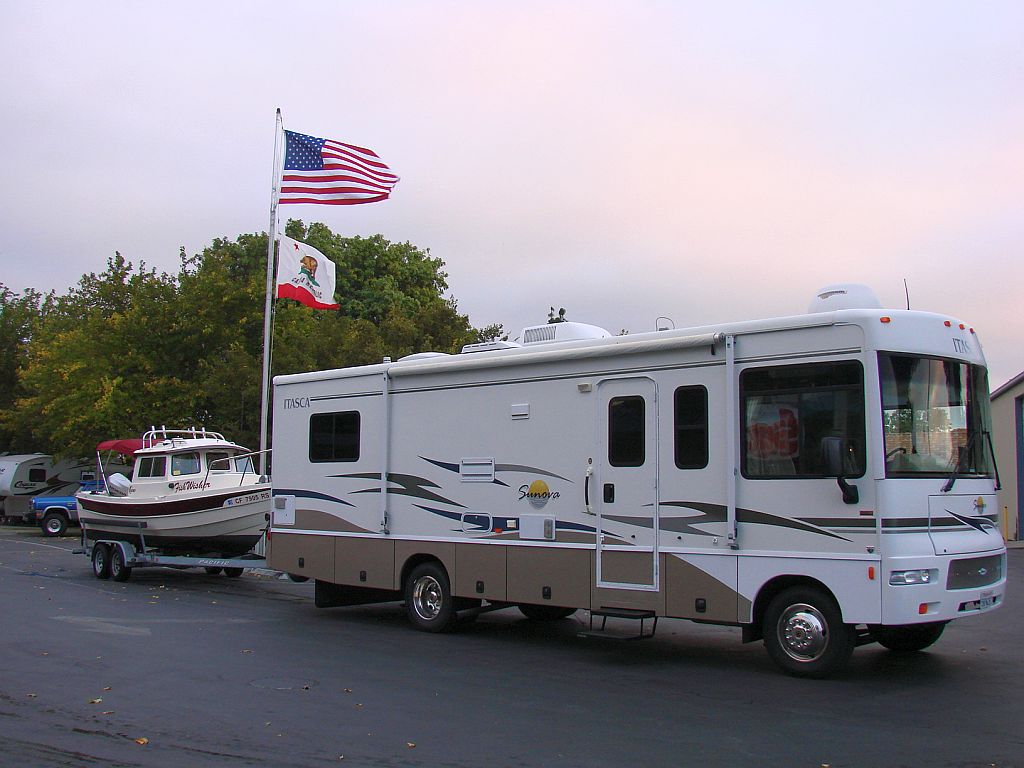 The new coach with the boat in tow at Delta Marina in Rio Vista, Kalifornistan which is the heart of the California Delta.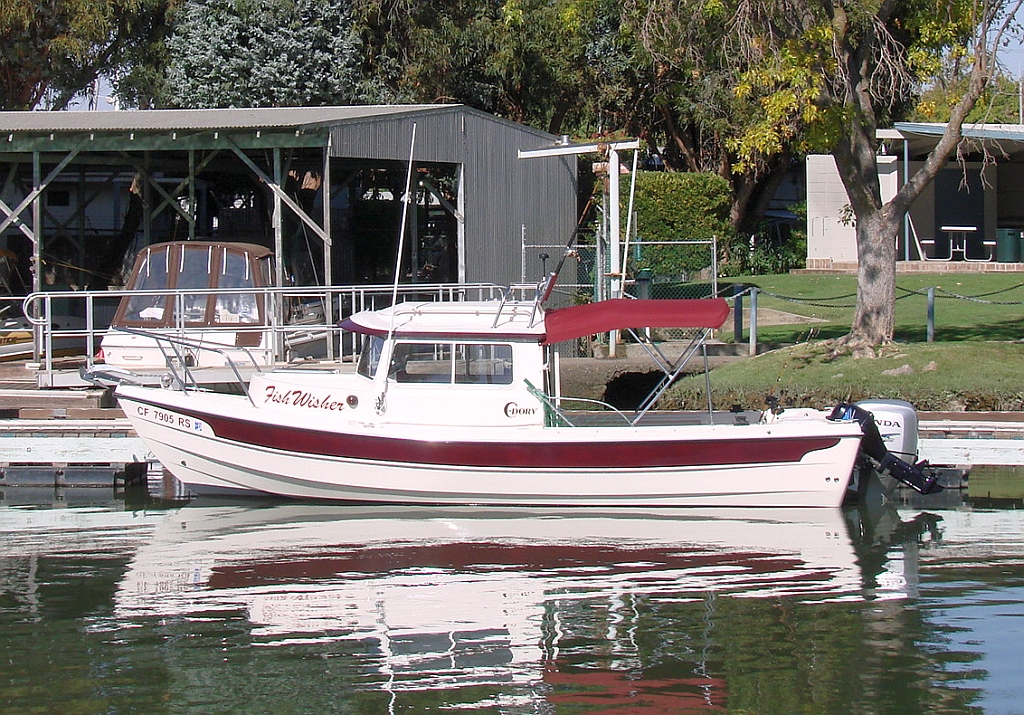 My 22' C-Dory Angler docked at the Delta Marina.