I Love Trucks!
Yep... I'm a truck junkie. I drove trucks for about ten years, roughly the decade of the seventies. As a kid in elementary school - and to this day - I consider a tricked out Pete or most any other brand Class 8 truck to be a fine work of art.
I have taken many photos of trucks over the years, and have decided to post most of them on this page so as to have them all in one collection.
If you're a truck junkie, too... Enjoy!
===============
The Pebble Beach Best of Show in 2012 beauty below was photographed in January, 2015 at a K-Mart lot in Deming, NM. If a truck could be poetry, this red beauty is it!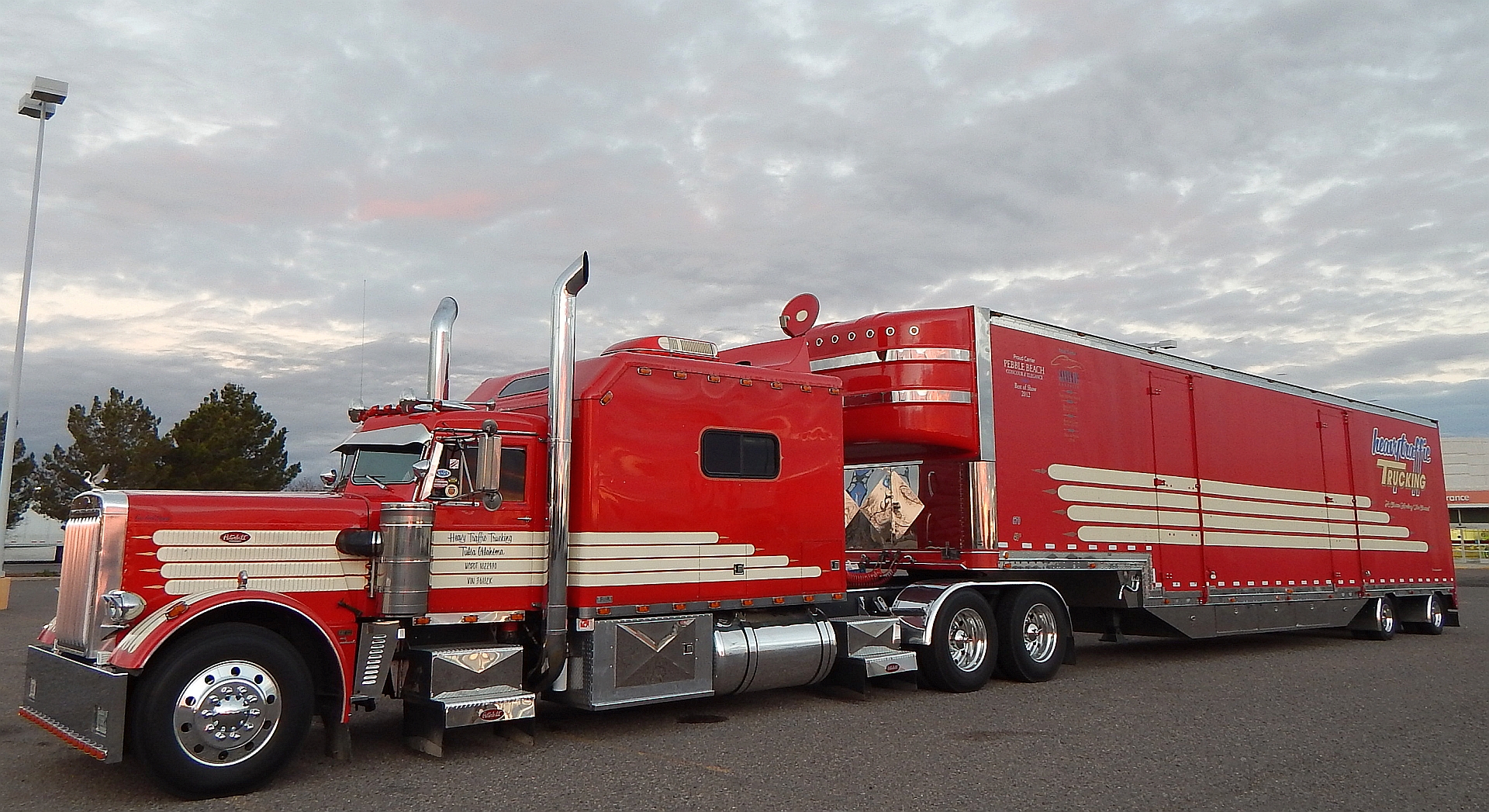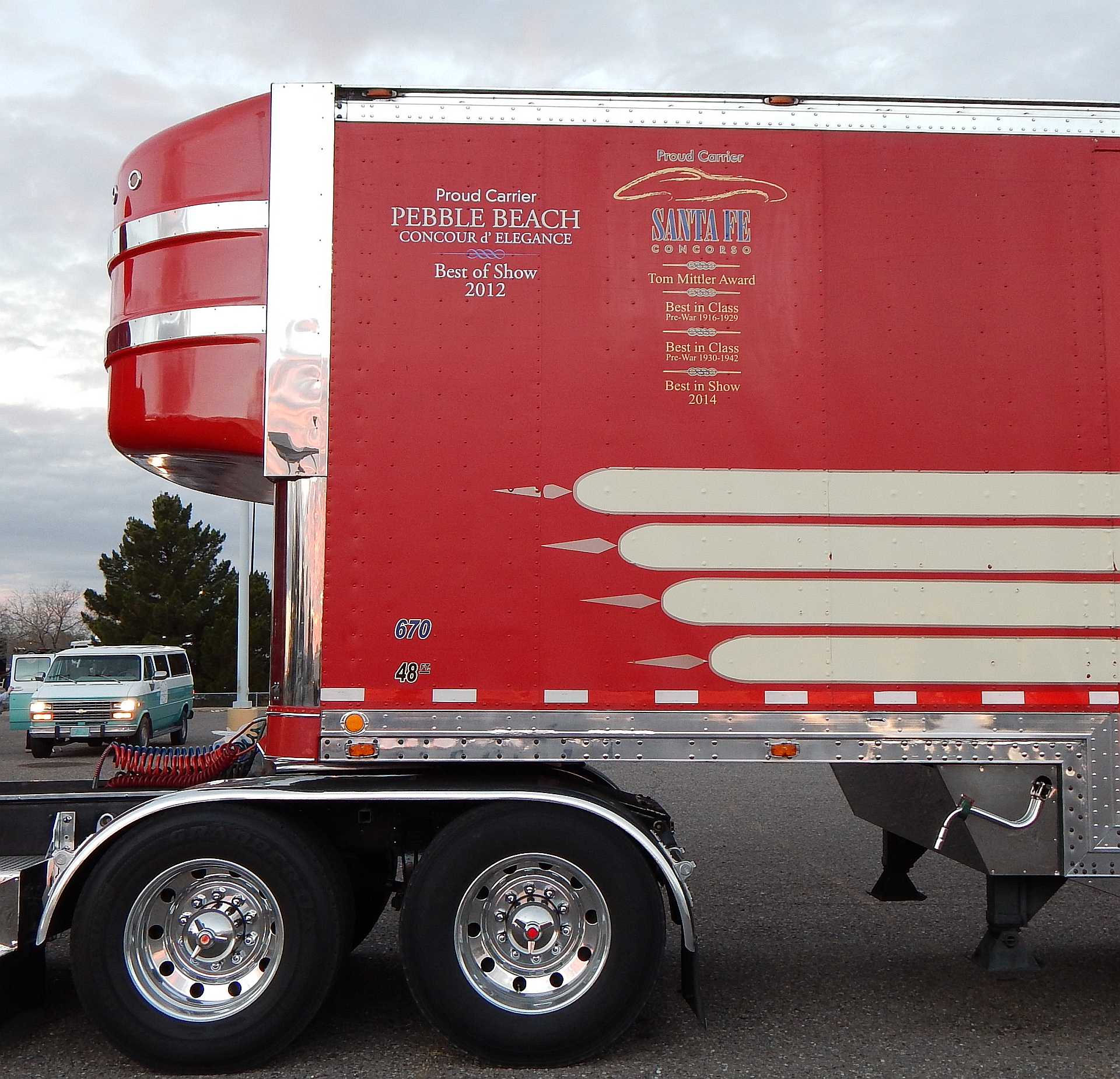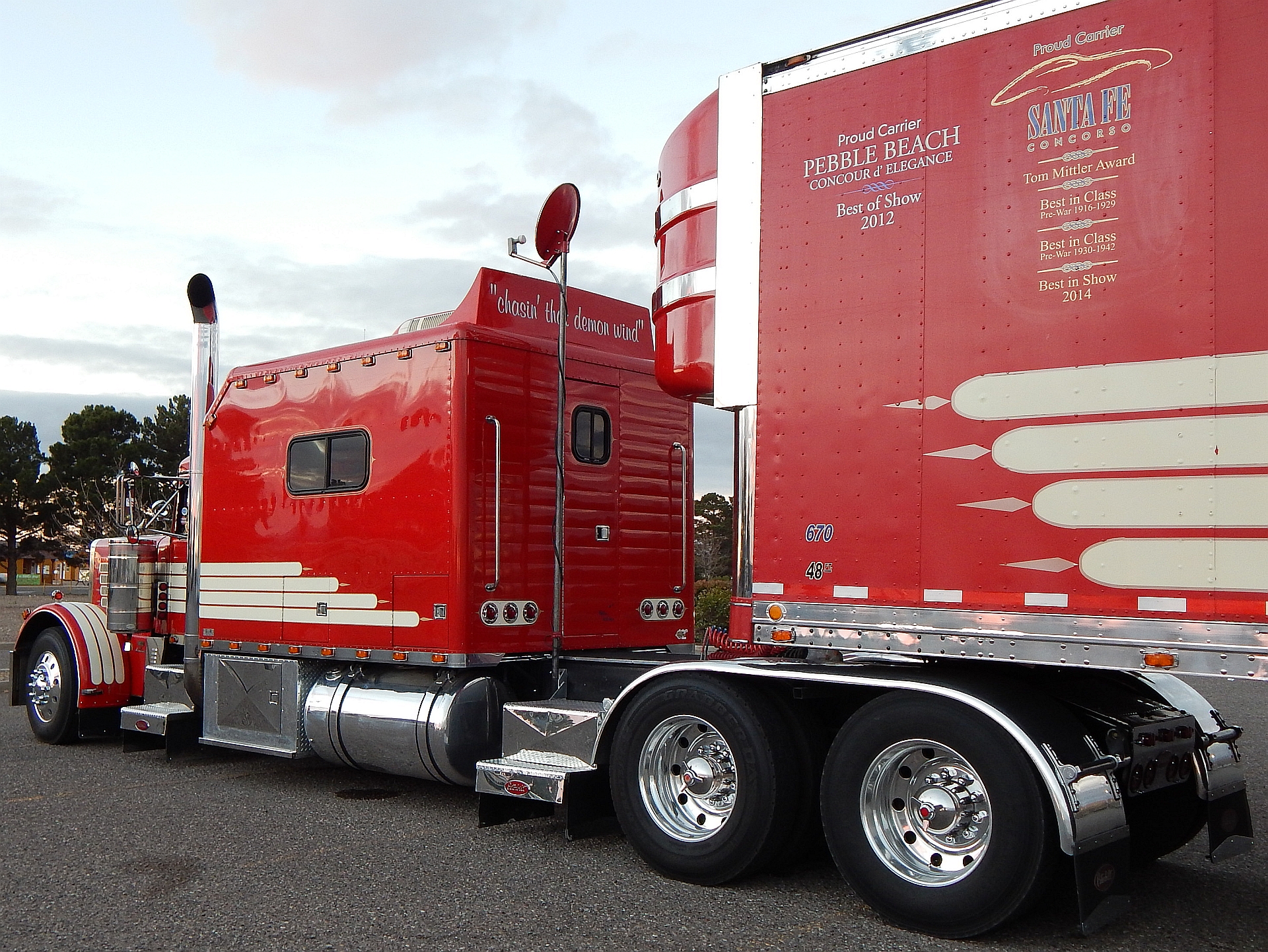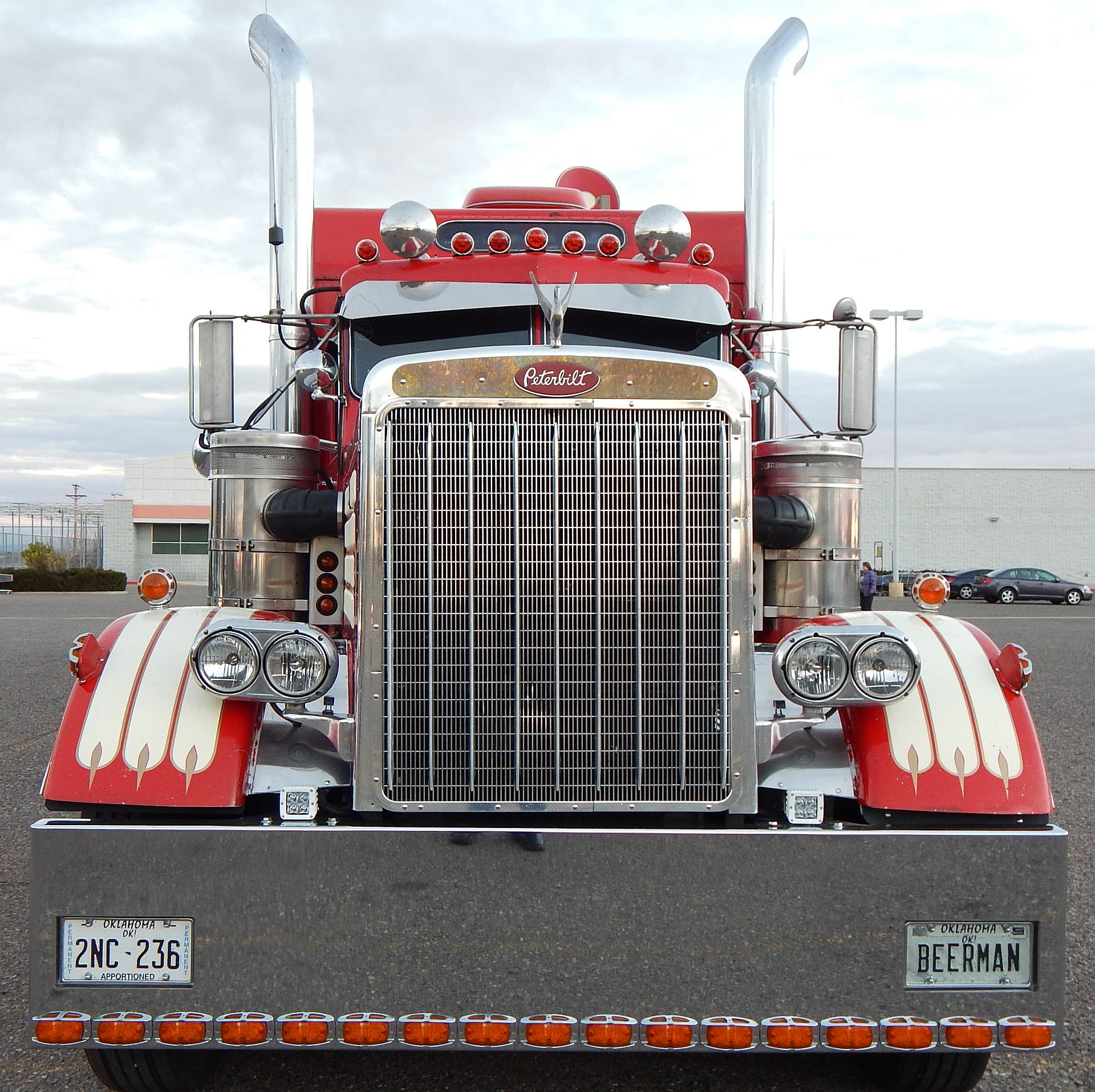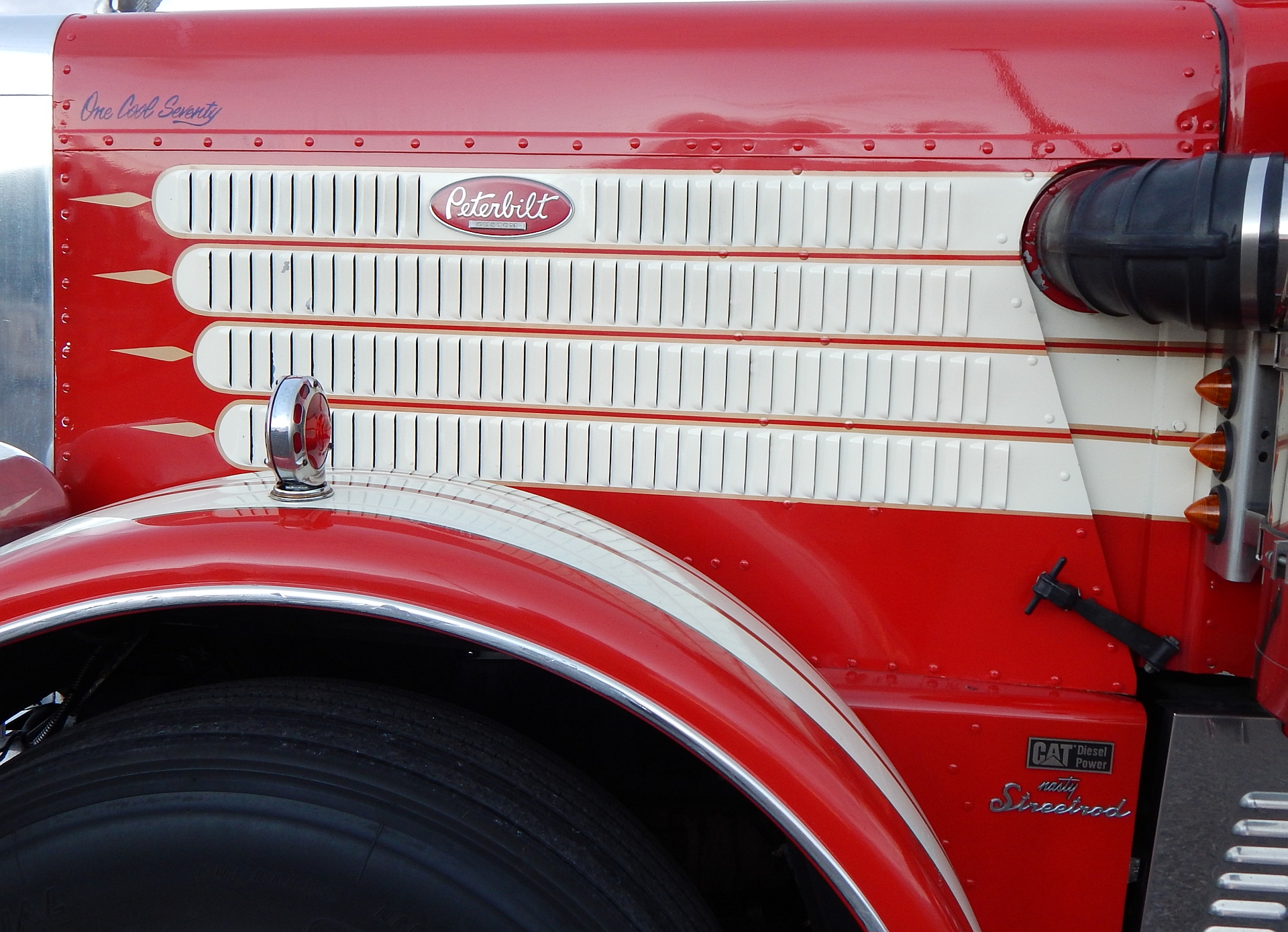 ================================================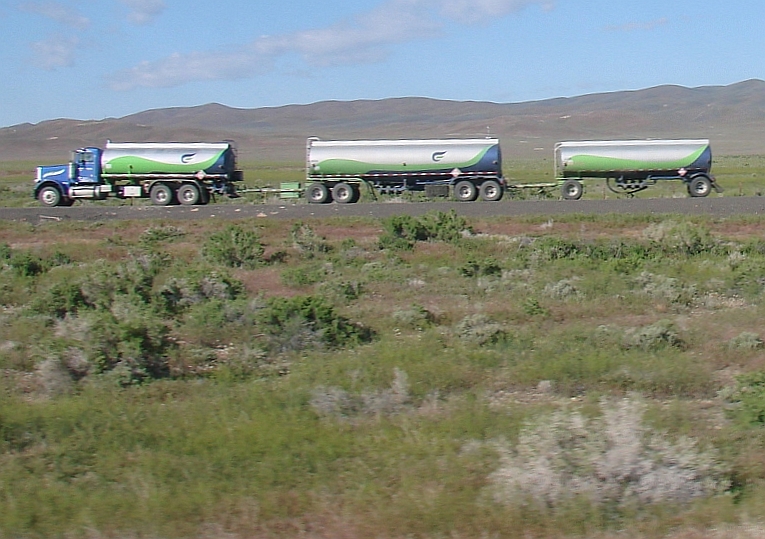 Tanker and double trailers on I-80 in Nevada. That is efficiency!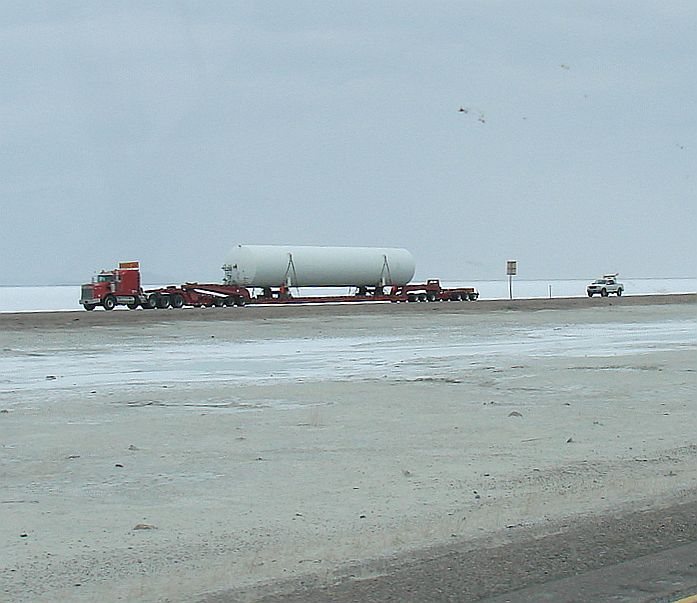 This 13 axle rig was west bound on I-80 along the salt flats of Utah in June, 2011.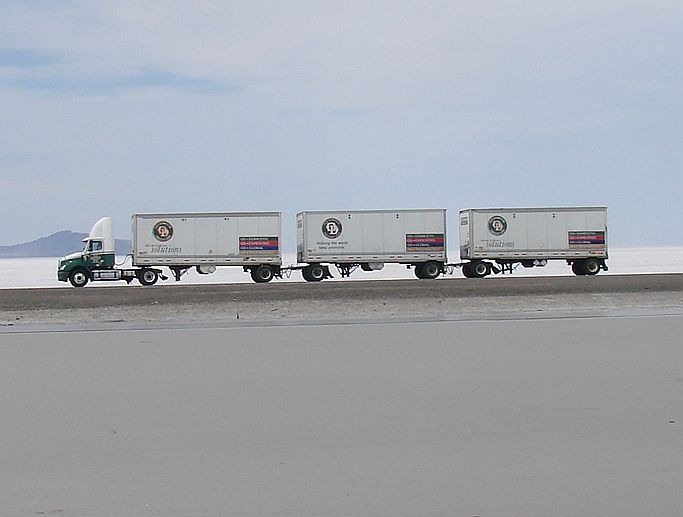 This set of Old Dominion triples, and the UPS double 53 footers was also photographed along the salt flats in Utah.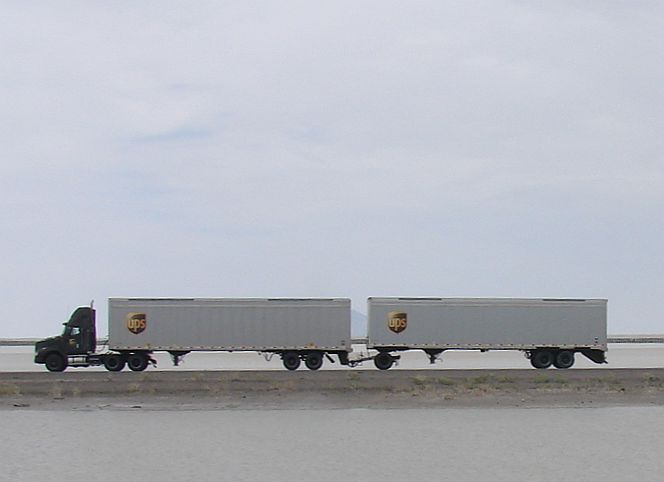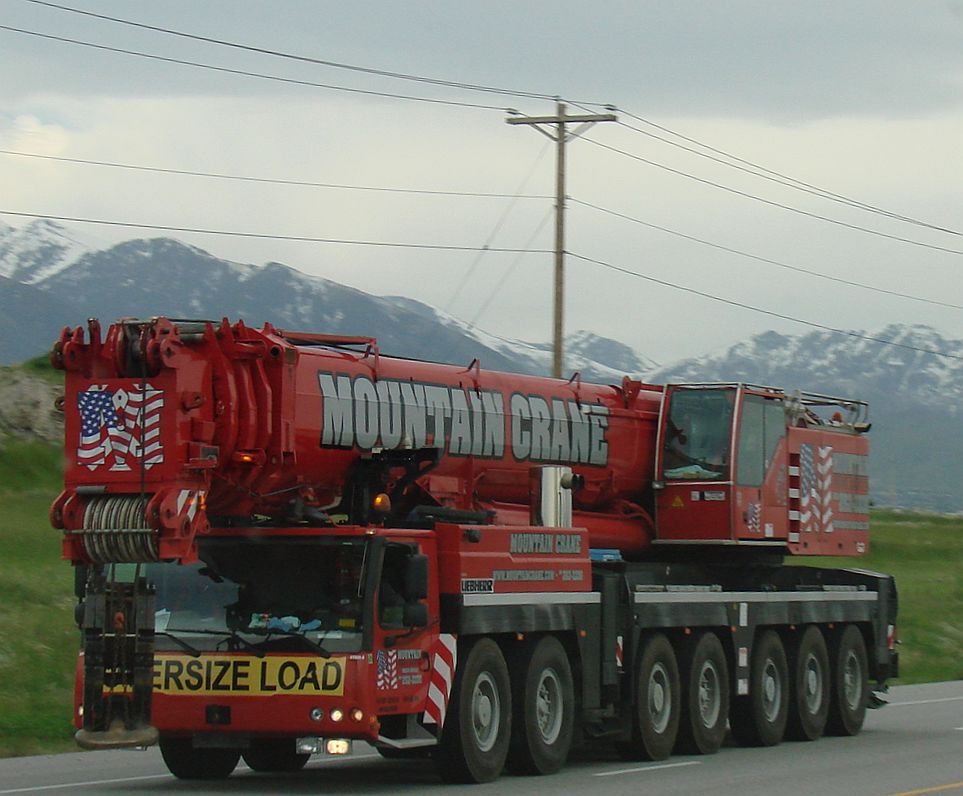 This seven axle bobtail crane was cruising along near Tooele, Utah.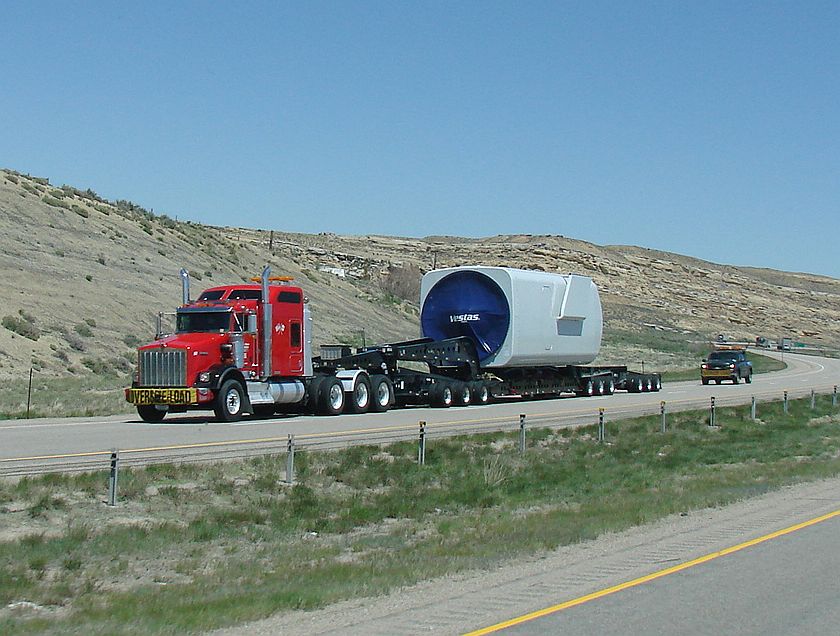 This wind turbine was heading west along I-80 in Wyoming aboard this huge 13 axle rig in June, 2011.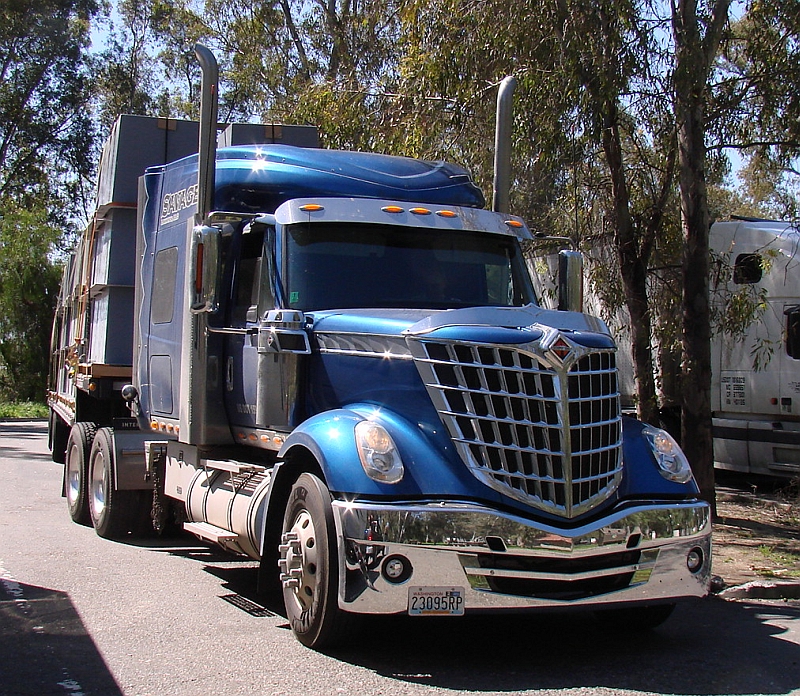 My favorite modern tractor is this Navistar, formerly known as International Harvester or "Cornbinder". This model is dubbed the LoneStar - and is a retro style that I think is just stunning. Taken March 31, 2011 at an I-5 Rest Area above Sacramento.

The following oversize rigs with large white cylinders were pulling towers for wind turbines. These photos were taken along I-80 as we headed for Denver and Branson, Missouri in September of 2010. I missed shooting the turbine sections that preceded the towers, but hope to catch them another time.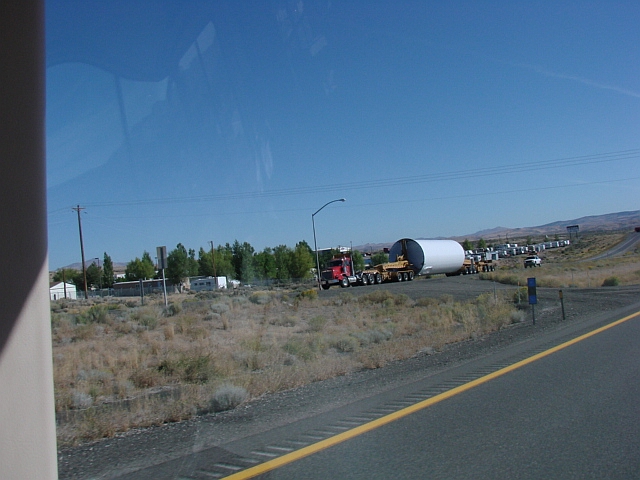 This tower section has to be extremely thick and heavy. You can tell that by the number of tires on the ground. I count 13 axles; the usual big rig that grosses 80,000 Lbs has just five axles.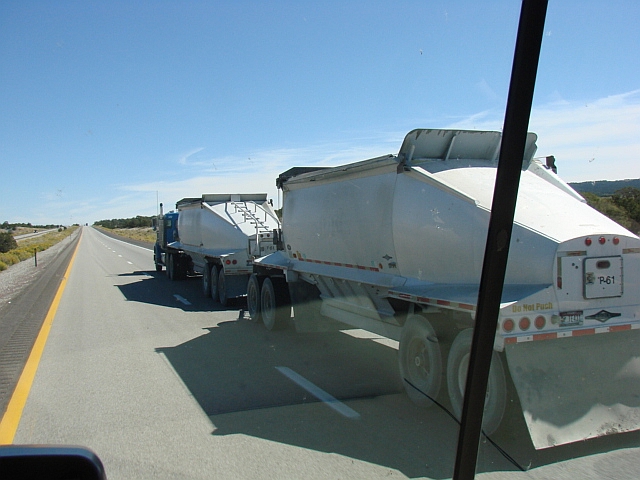 This double belly dump rig must net double the usual five axle rig normally seen. This was in Utah along I-80, September 2010.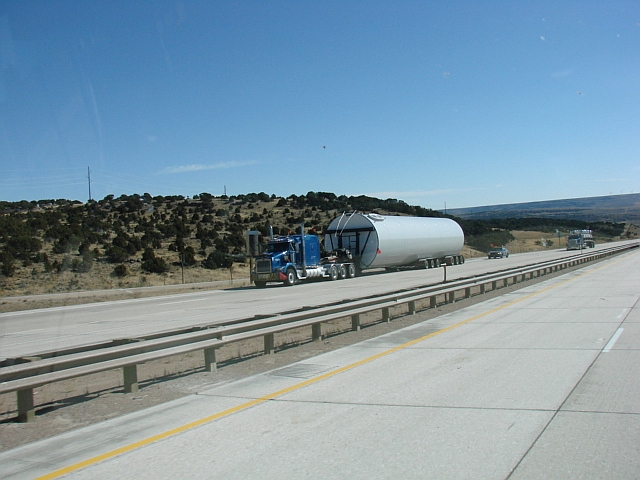 Another section of wind turbine tower.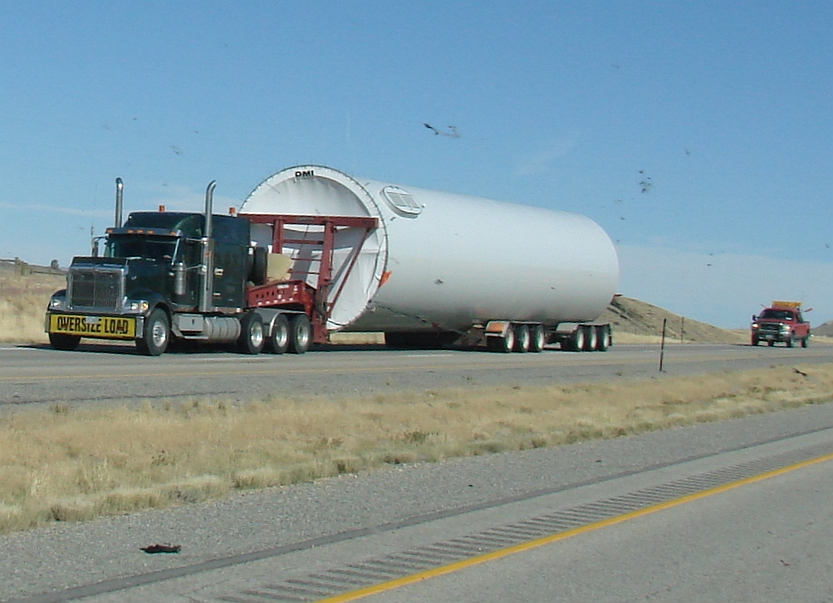 And yet another...
An off road dump truck heading down I-80 on seven axles!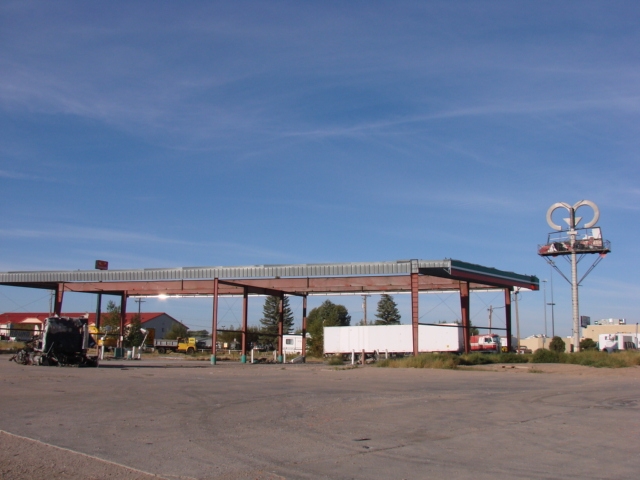 This is a long abandoned truck stop in Laramie, Wyoming. I cannot understand the locals putting up with this mess, but it was there, along with the abandoned trucks seen below, back in June of 2010 and again three months later.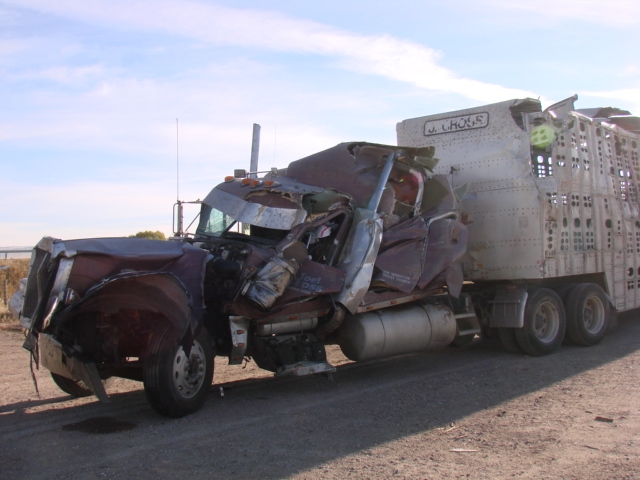 This had to be a fatal. This is the only rig that wasn't there in June, but was abandoned there when we visited in September. I'd guess it was an uninsured/under-insured total wreck, and the owners had it dropped there.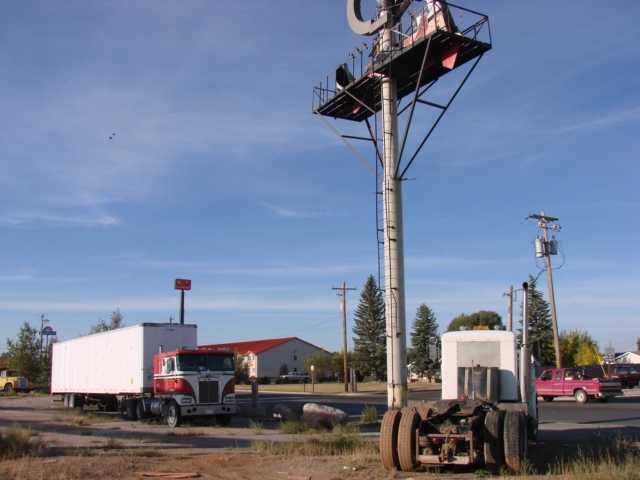 These two tractors and the semi-trailer had been sitting just as shown for over three months. I consider them abandoned, and there was evidence of homeless spending nights in the KW cabover. What a sad tale.
================
July, 2012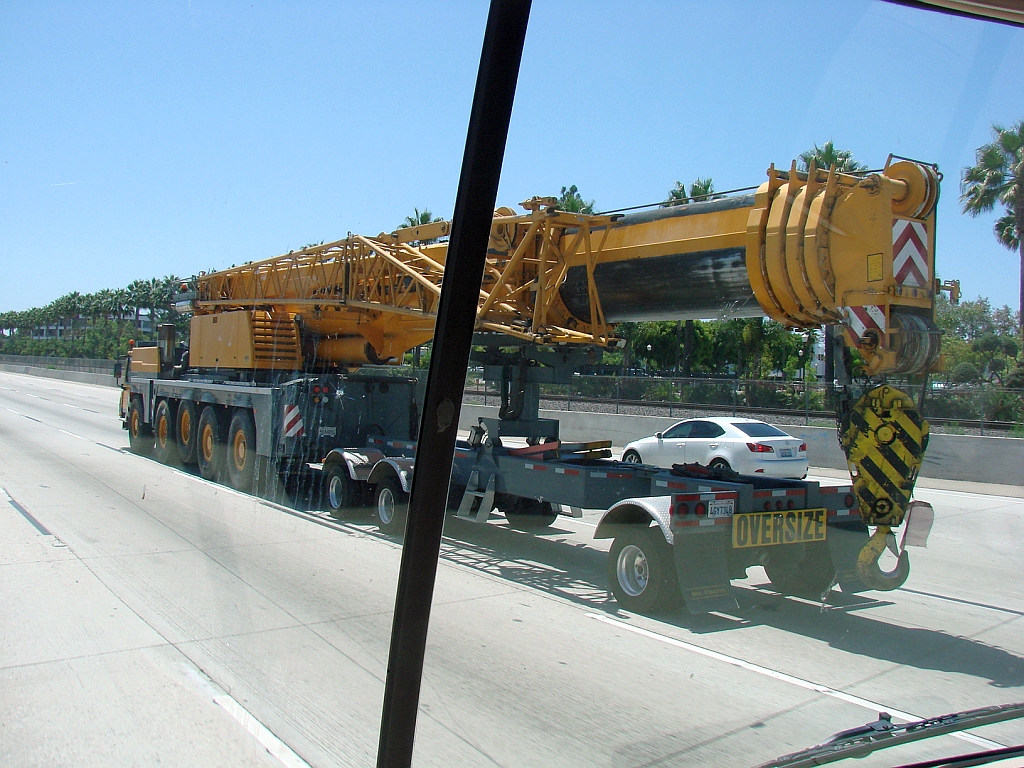 Along I-5 in the Los Angeles area I passes this monster mobile crane heading south.
==================